Beverlywood Real Estate & Community


Forming a district on the west side of Los Angeles, in California, Beverlywood has Borders with Century City, Cheviot Hills, Culver City, Crest view and South Robertson.  Beverlywood is primarily a residential area and almost all of the population lives in single family homes built sometime between the 1920s and the 1950s.
Beverlywood Homes for Sale
There is wide range of single family homes for sale in Beverlywood; almost all Beverlywood homes were built in the aforementioned 30 year period between 1920 and 1950.  Although single family homes are the focus of this area, there are some apartment buildings, which represent excellent value within this fine residential area.
Beverlywood contains the Beverlywood Homes Association, which is thought to be one of the most affluent home associations in Los Angeles. During the 1960s, the association managed to fend off the up zoning that was occurring in other areas of the county such as West Los Angeles and Palms.
Los Angeles Schools in Beverlywood
Falling within the Los Angeles Unified School District, the neighborhood contains four schools of its own:
* Canfield Elementary School
* Castle Heights Elementary
* Palms Middle School
* Hamilton High School
All of these schools are recognized for their excellence, offering local families the possibility of securing a better than average education for their children.  Due to the fact that Beverlywood sits so close to the greater Los Angeles area, family is also benefit from access to a myriad of further top quality educational establishments.  Many of which have won the prestigious Blue Ribbon award.
Museum of Tolerance
The National League famed Museum of Tolerance, established by Simon Wiesenthal, can be found within the neighborhood of Beverlywood.  The Museum presents a full multimedia experience, and it designed to explore and examined the issue of racism and social prejudice around the globe.  Although it appears to be strongly focused upon the Holocaust, in recent years it has adapted to include a wide range of exhibits.
Beverlywood Restaurants
There are a number of extremely good restaurants and bars to be found within Beverlywood, such as Factors Famous Deli, which serves tasty traditional fare in the relaxing surroundings. It features a non-smoking garden patio, and is capable of entertaining parties of up to 250 people.  Offering a completely different taste Melanee Thai, this is one of the best-known Thai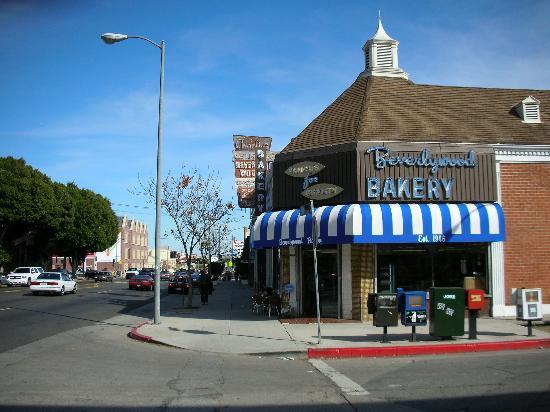 restaurants in the Los Angeles area.  Established by Paul Butpet, as a tribute to his mother's cooking, it serves some of the most creative Thai dishes found in Los Angeles, if not the entire State of California.
As a residential area, Beverlywood maintains a large amount of old world charm, which is something of a surprise considering its location, and displays a charm all of its own.  Families considering this area for relocation would be wise to remember that although Beverlywood feels very much like a village community, it does share amenities with a large urban metropolis, and is fully capable of providing every facility required to live a modern lifestyle.